Returning Clients & Interpreters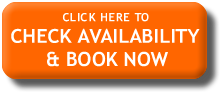 This link will direct you to a secure login page to request an appointment for a Kentucky licensed Interpreter for the Deaf.  If you are a current client with a signed service agreement on file and have not previously set up a scheduling login, you can do so by clicking "Register" on the login page and following the prompts.  After an ISC representative validates the account, you can continue to use the online system anytime day or night.
We offer this online service as a convenience.  It is not mandatory.  You can always call or email to schedule service if it is more convenient for you.
New Clients
New clients requesting services must have a signed service fee agreement on file with ISC in order to begin booking interpreting services. The agreement outlines several important policies and procedures to ensure the best and most cost-effective service we can offer.  This agreement does not bind any entity to ISC as a sole provider; it simply sets forth an understanding of procedures and payment.  The signed agreement may be returned via fax, e-mail, or standard mail.
Interpreting Service of the Commonwealth, LLC
P O Box 3832
West Somerset, Kentucky  42564
Phone: (606) 401-2328
Fax: (855) 621-0796
Upon receipt of the service agreement, appointments may be scheduled
here
.  Click "Register" on the login page and follow the prompts if it is your first time using our scheduling software.
Availability
We make every effort to ensure availability for all assignments, but availability is not guaranteed.  Please allow as much advance notice as possible when scheduling interpreting services.
Our scheduling portal is HIPAA Compliant and SSL Secure